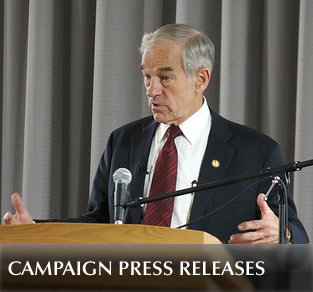 Click for the VoteFraud.org video with Jim Conduit
Leading the Cause of Freedom in Iowa
Ron Paul on Colbert Report 6-13-07
Giuliani Says He Was Warned WTC7 Would Collapse
Congressman Ron Paul (R-TX) on Real Time with Bill Maher
Ron Paul brochure two-sided color
Ron Paul's speech in Austin May 19 2007 Part 1
Ron Paul's speech in Austin May 19 2007 Part 2
Ron Paul Revolution " Austin" Style
Complete Ron Paul Interview Outside Texas History Museum
Libertarians for President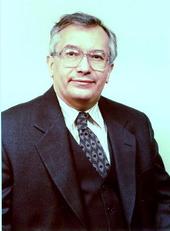 George Phillies, Libertarian Candidate for President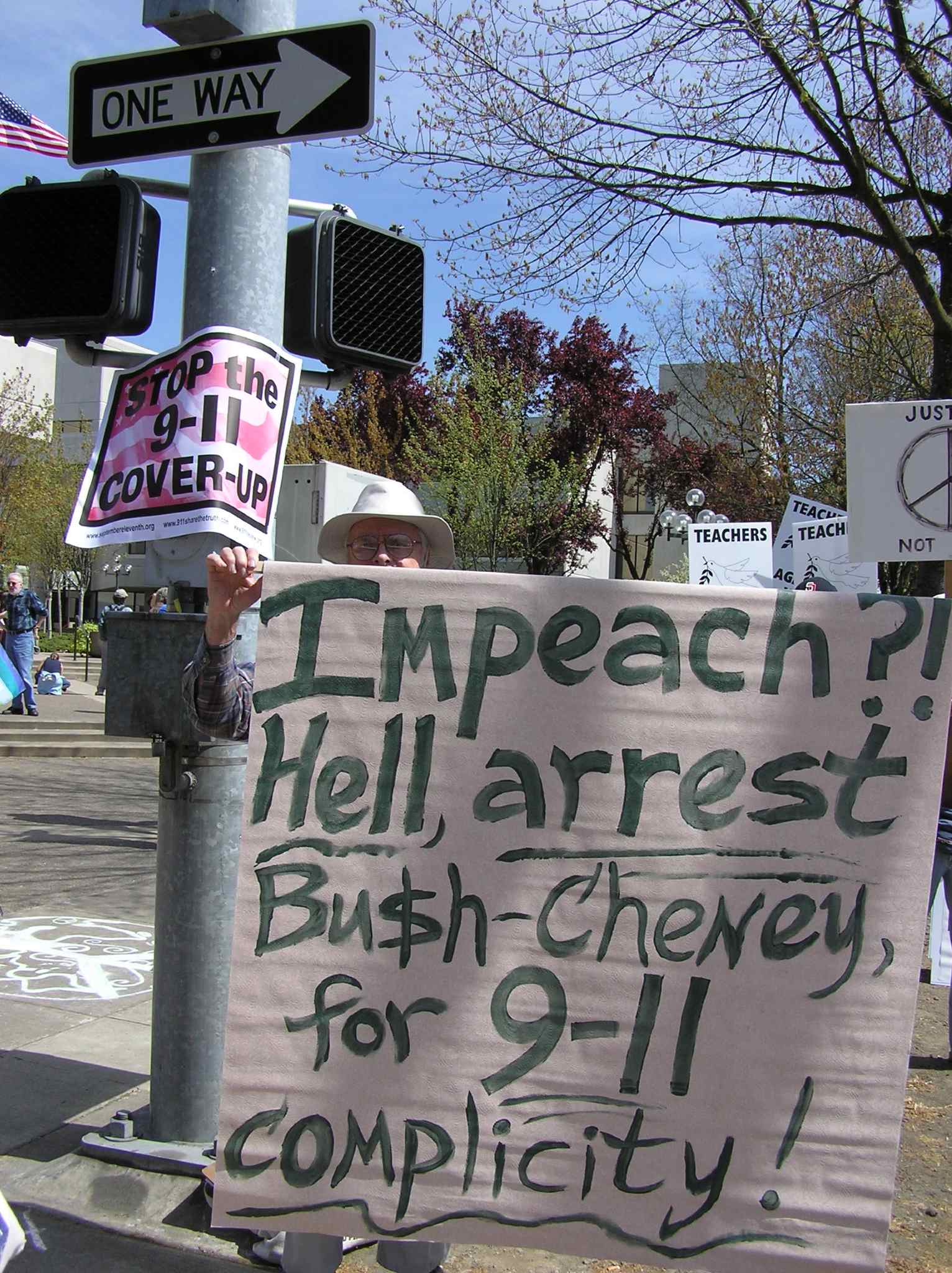 High Crimes and Misdemeanors - The case for impeaching Bush
Iraq Veteran Speaks Out On War Crimes
The Secret Government: The Constitution in Crisis, by Bill Moyers
The New Orleans, National Guard Gun Confiscation Was The 'Trial' Run
FREE POLITICIAN REMOVAL SERVICE
Genesis Communications Network
CALENDAR OF ELECTIONS & MAJOR POLITICAL EVENTS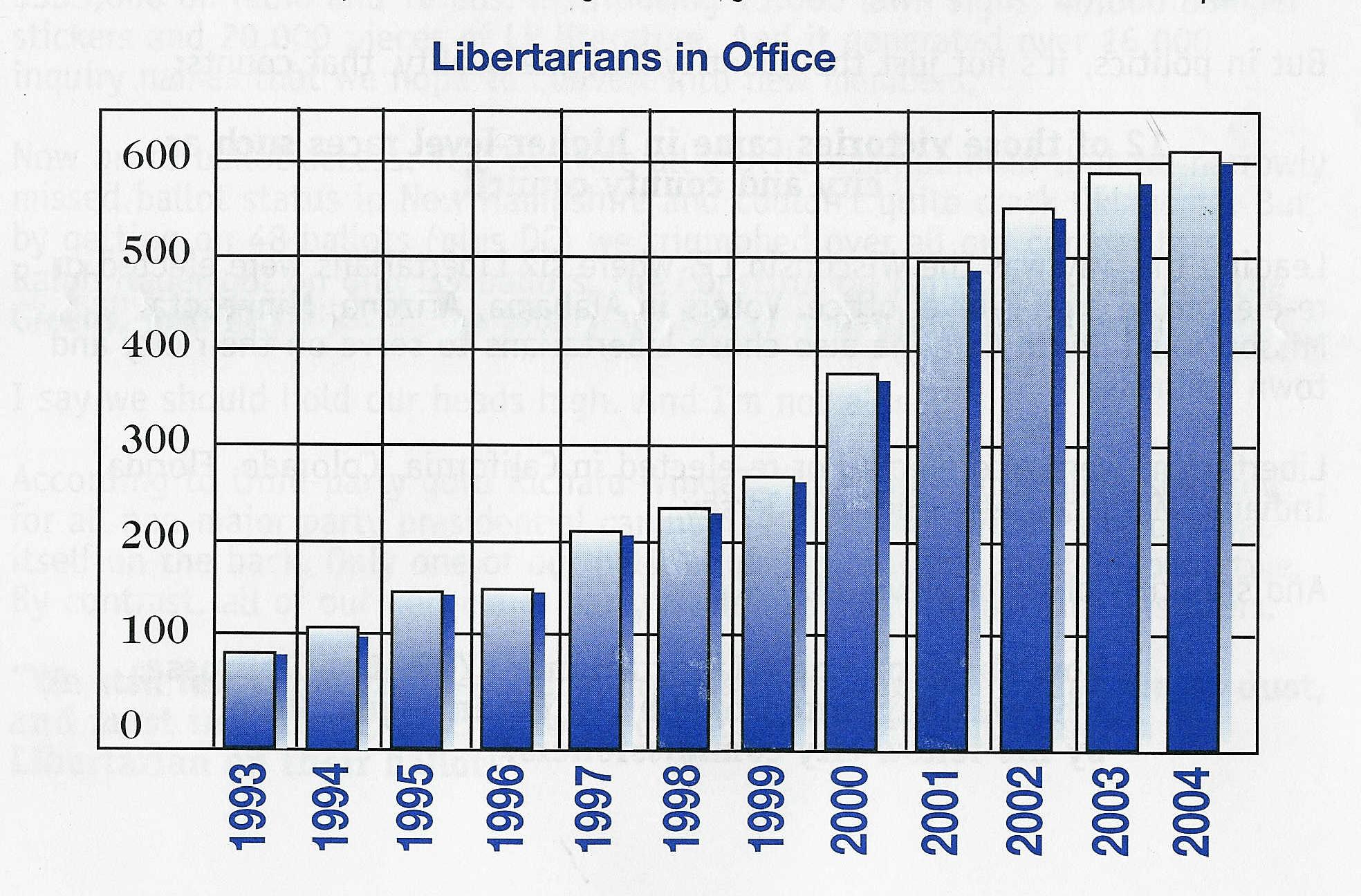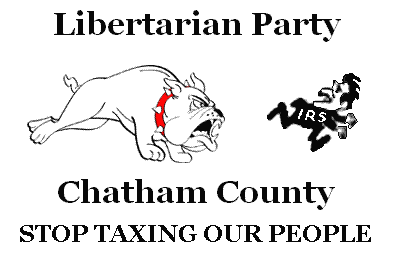 VOTE FRAUD
Computerized Voting Machines - How they are Rigged to Steal Elections
Should e-voting machines be outlawed?
FOX News Exposes Princeton / Diebold Vote-Reversal Story
Cathy Cox and Election Deception 03/04/04
CNN demos hacking e-votes to tilt elections
The Coalition for Visible Ballots
HOW TO KEEP 100% OF YOUR EARNINGS
If government were valuable, taxes would be voluntary.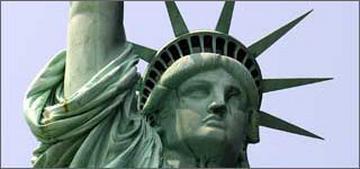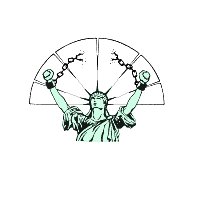 John Stark - "Live Free or Die"
The Libertarian Party of Chatham County

Enter Password Protected Area Here
==============================================================
PBS.org Special 6-20-2006: The Dark Side (How the Bush Administration concocted the war on Iraq)
==============================================================
Terrorism = "the unlawful use of force and violence against persons or
property to intimidate or coerce... the civilian population, or any
segment thereof, in furtherance of political or Social objectives"
(28 CFR 0.85(l)).
It's now against the law to knowingly give money to a
terrorist organization.
Keep that in mind on April 15.
larken@taxableincome.net
http://www.861.info
http://www.861evidence.com/pgs/home.shtml
http://www.theft-by-deception.com
*****************************************************
Georgians Announce E-Voting Law Suit

WHO: Voters Organized for Trusted Election Results in Georgia,
VoterGA, is a new, diverse, non-partisan coalition of Georgia voters
and organizations

WHAT: VoterGA will formally announce a voting rights law suit that it
will file on behalf of all Georgia voters to seek relief from
Georgia's current method of electronic voting that cannot be verified,
audited or recounted.

http://www.voterga.org/
WHY: Voter GA will outline the deficiencies in Georgia's current
voting method, describe how Georgians have lost voting privileges they
previously took for granted and explain why this action is necessary
to restore the integrity of Georgia elections.

Media Contacts: Garland Favorito (404) 664-4044 *****************************************************
Police prevent Libertarian party from holding a fundraiser!
*****************************************************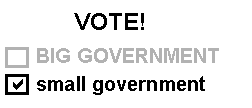 *****************************************************


It's time for people across the political spectrum to WAKE UP!

THIS ISN'T FREEDOM!!
Police in black ski masks isn't freedom.
A government kicking down doors without warrants isn't freedom.
We've got scientifically crafted tyranny by a bunch of psycopaths that created
Hitler running America! Wake up to the full scale dehumanization we are under.
The state is not God. You can't hold a man responsible for obeying orders,
now can ya? This is hell on earth. They are not your friend.
The fight is at the city and county level to educate everybody.
Sec. 802 of the 'Patriot Act' says just about every misdemeanor can be
policed without jury as an act of terror.
You can be secretly arrested, secretly killed or put into a camp.
The state is not God. THIS ISN'T FREEDOM!!
Radio Free Austin


Holding fast to the Libertarian Principle:
"I do not believe in or advocate the initiation of force as a means of achieving political or social goals."

Ask the Republicans and the Democrats whatever happened to your Liberty!
Ask your government employees why they treat you like you are enslaved to them, instead of them working for you?
What gives these people the right to take your hard-earned property at the point of force?
What gives these people the right to enslave us? What gives them the right to tax us in the amount of $1000's of dollars while they only hand us back benefits worth only $100's?
Is killing people in other countries a thing our government really ought to be doing?
At our expense?
Are these people crazy or what? Or just plain evil?
Even soldiers have a right to say no and not fight a war that violates the dictates of their conscious, unless of course Georgia is federally occupied by a fascist regime.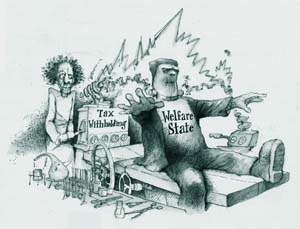 Which is Better?
Welfare Handouts and a life under Government Control?
Or FREEDOM and a 35 to 500% Pay Increase (stomping out hidden taxes) for the rest of your life?
(THE FREEDOM PAY INCREASE)
STOP THE WAR & a possible 2 year military draft of young men & women.
At Least 100,000 Dead in Iraq
U.S. War is a Blood Bath for the Iraqi People
Pledge to Take Action to End the War
STOP IRS TERRORISM.
VOTE LIBERTARIAN
No Taxation Nor Representation Without Consent
Proudly and prominently displaying the Libertarian Party Principle:
"I do not believe in or advocate the initiation of force as a means of achieving political or social goals."
SAY NO TO ANY 'NATIONAL' SALES TAX
SAY NO TO THE 'INCOME' TAX
SAY NO TO THE PROPERTY TAX
STOP THE WAR AND THE MILITARY DRAFT
LIBERATE YOURSELF.
NOW YOU KNOW WHAT IT MEANS TO BE A LIBERTARIAN.
JOIN THE LIBERTARIAN PARTY
SOME PEOPLE SAY THAT ALL LIBERTARIANS ARE AGAINST ALL TAXES. THAT'S NOT TRUE. SOME OF US THINK THAT FEDERAL AND STATE GOVERNMENT EMPLOYEES, CORPORATIONS AND OFFICERS OF CORPORATIONS SHOULD PAY INCOME TAXES. HOW ELSE WOULD WE BE ABLE TO PAY FOR SOME OF THOSE WELFARE PROGRAMS AND PAY OFF THE NATIONAL DEBT?
BALLOT ACCESS NEWS: