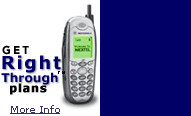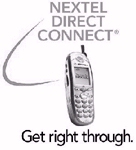 FOR THE WIRED





For the LOWEST COST BUT YET RELIABLE 1+ Long Distance Service we highly recommend:



http://ld.net/?budgettel
Click Here For Our Official Cognigen Website
---
Email us or call us today at 912-232-4865 if we can answer any of your questions.

---
Subject: Re: SurfBest Sales Inquiry
Date: Sat, 25 Mar 2000 19:17:29
From: Cognigen sales@ld.net
Newsgroups are included. Thank you.


FOR THE ENTREPRENEUR


Agents are also Needed! Up to 12% commission!

NEWS FLASH: Preparing to cut commission checks this weekend, I noticed something exciting: some agents, who have been training their downline to sell select services, already have bonus income which EXCEEDS their regular Cognigen residual income. In one case I noted that an agent has Cognigen bonus income MORE THAN TEN TIMES his commission income. The dollar potential for those who "work the system" is enormous. A message on this topic from Troy Carl will follow a bit later today. I'm looking forward to the day in the near future when our agents that are earning $4,000 today will earn $40,000 per month from their Cognigen businesses. As always, thank you for your hard work and dedication. Kevin Anderson, Founder Cognigen Networks Inc. Subject: Boost your Cognigen income to $20,000/month and beyond... Date: 28 Feb 2000 Hello! We are very excited at Cognigen about the new opportunities we have created for our agents! They include new products and services along with greater earnings potential for everyone. We have launched several cities nationwide where agents can attend Cognigen Business Conferences and Advanced Training Seminars. Our most recent launch is New York City where TOP producer Kevin Britt is hosting ongoing meetings and all of you are welcome to attend. Next, I would like to review a few simple steps to maximizing the new Cognigen Power Plan. Many people have asked me "how do I make the most money in Cognigen?" and "Where do I start?" If you will follow these simple steps and duplicate them with all the agents you have personally recruited, you WILL achieve your financial goals. STEP 1: Gather 4 paying customers This will allow you to earn 6 levels of residual commission on all of your efforts while saving you and your friends money on each and every call! STEP 2: Sponsor 3 people Your first 3 people are the most important. With them you now are positioned for a promotion in the Cognigen Power Plan and through building an organization of representatives you can experience the power of leveraging your time and efforts! STEP 3: Become a QR You can become a Qualified Representative (QR) by simply selling two additional "Select Services". As a QR, you now will be paid a one time bonus of at least $4 for every QR developed in your 6 level organization. ("Select Services" are those that pay up front bonuses, allowing Cognigen to pay you additional monies without charging a sign up fee!) STEP 4: Become an AR You can become an Area Representative (AR) by personally gathering a total of 20 customers, 10 of which are from Cognigen's "Select Services" and personally sponsoring 3 QR's. Now you qualify not only for residuals and QR bonuses but also a $100 promotion bonus for every AR you develop anywhere in your new AR organization to an infinite number of levels! If you follow these steps 100% of the Cognigen compensation plan is released and promotions will occur automatically! That's all there is to it. Where else can you find an opportunity to become financially independent by owning your own business in a trillion-dollar industry AND be a part of a ground floor publicly traded company ALL FOR FREE? Regards, Troy Carl Vice President of Marketing Cognigen Networks Inc.
---